As we in Queensland are lucky enough not to have a lockdown at the moment, although the Delta strain is knocking on Qld's border, we seized the moment and came together on Friday 17th September, 2021, to celebrate Alexander von Humboldt's birthday at the Brisbane German Club. It was particularly pleasing to see that we had a great turn-out after we had to cancel last year's dinner due to COVID-19, with 13 present, as indicated in the photo below, and apologies from Suzanne Schmidt, Klaus Bremhorst and his wife.
From the moment you enter the The German Club in Brisbane you think time has stopped and you are in the middle of a Bavarian Kneipe in the 60ties. The Club offers very generous typical German meals (e.g., Schweinshaxe, Kassler and Apfelstrudel … 'Only once a year') and the large variety of amazing German beers and wines do not make it easy to choose one.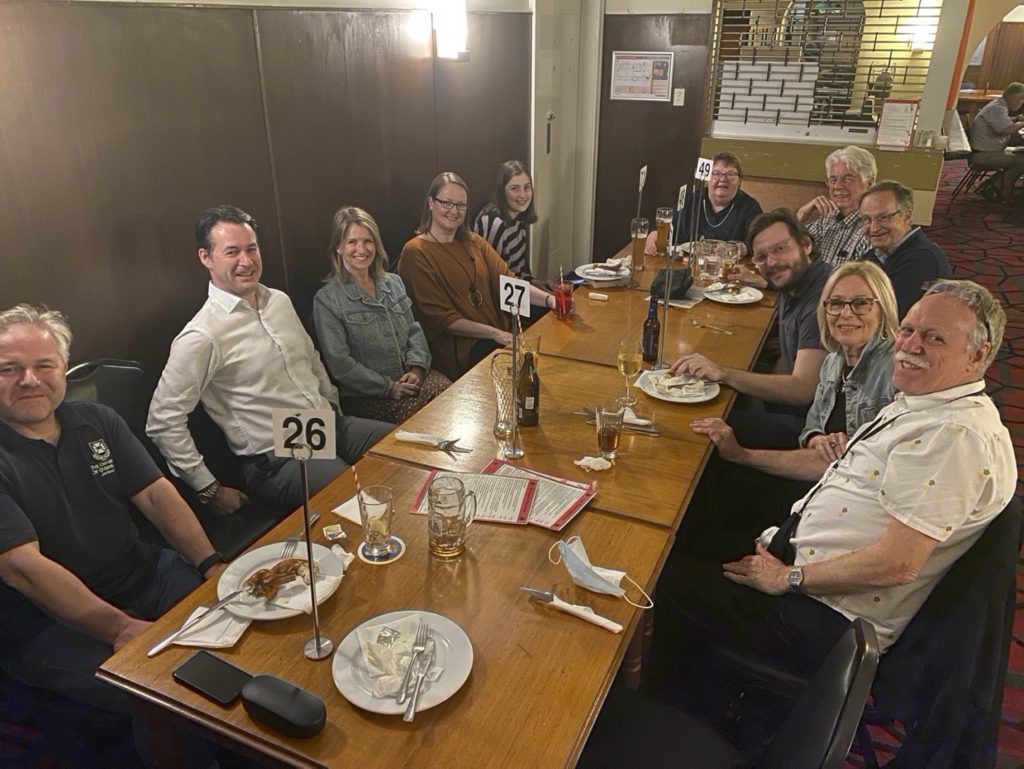 To say the least, we have had a wonderful time and many stories were shared from Fellows about their German experiences. I will not mention Peter O'Donoghue's first German sauna experience, but you might want to ask him to tell you the story 😀. Craig Williams and his wife Nicki also shared their extensive experiences during their von Humboldt stay in Göttingen. Kathy Andrews started the conversation if new von Humboldt Fellows have entered the State without being members of the Association. We all agreed that especially young von Humboldt Fellows or Feodor Lynen Fellows could 'utilise' the rich support network and mentorship from all Association members. We are hoping that more von Humboldt and Lynen Fellows will join the Association in the future when international borders are open and travel will return.
Associate Professor Thomas Haselhorst